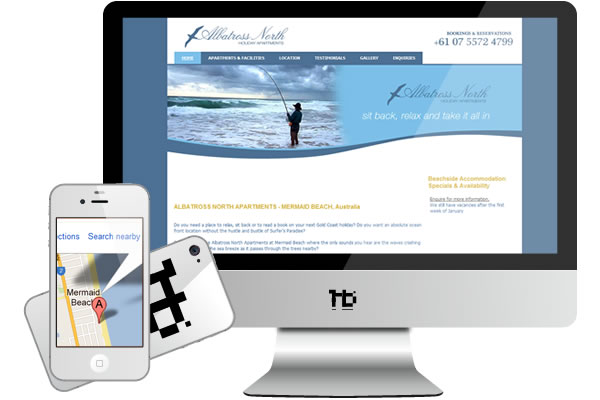 WEB DESIGN & DEVELOPMENT SERVICES GOLD COAST, AUSTRALIA
Website: www.albatrossnorth.com.au
Albatross North Apartments is one of Gold Coast's boutique, accommodation venues, and a perfect place to slow down and relax, feeling like you are sitting right on top of the beach from your room.
The website itself is fairly basic, offering news and specials, and a general overview of the complex. The website has an image gallery system to showcase the apartments and give the internet user a general feel of the complex without being there. The website is designed to allow internet users to enquire about availability and rates. A website Administrator is able to login and administer news and specials at anytime.
Design Project:  Custom Built Website Application & Design with SEO Analysis, Website Hosting Services & Domain Name Management.
Tools & Languages:  PHP, MySQL HTML, JavaScript, Photoshop, Dreamweaver, Fireworks, Google Analytics & Webmaster Tools.
Budget Range: Request Quote for building a similar website