Why expect anything else from an upgrade of Internet Explorer! This morning it deciding to break a lot of my website navigation systems, on many of my higher end websites! I'd like to just expect IE9 to render websites correctly but being a web designer, you can't leave things like that to chance.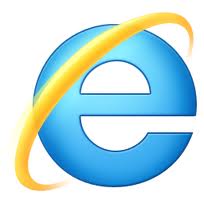 If so, and you're running a version of Cufon pre 1.09i, then none of your custom fonts will show up in IE9. I'm not referring to just the custom font not showing, I mean all the text that you use cufon for, will not display in IE9.
There are a few fixes but this is what worked for me. Just update to the latest version of Cufon and you'll be fine.